Rewards Program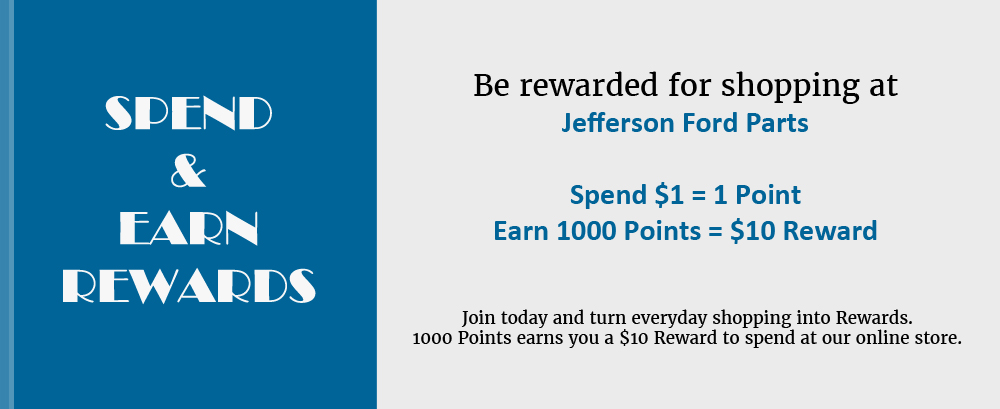 PROGRAM TERMS:
Participating Jefferson Ford rewards. Only registered customers can join our rewards program.
Earn Rewards. For every 1000 Pints you earn, you will receive a $10 reward credits to spend on next purchase.
The way you receive Rewards. The rewards points will appear as account credit on your checkout page as an available payment option.

Minimum Redeem Amount. A minimum $10 dollar can be redeemed at a time.
Maximum Redeem Amount. A maximum $50 dollar can be redeemed at a time.
Points Expire. Point will be expired 365 days after purchase.
Dollar or $. means Australian dollars.
Spend and Earn reward program. Only applicable for online purchase from our webstore only (www.jeffersonfordparts.com.au).
Credits or Cash rewards. Cannot be redeemed out of our online store, it is non-refundable and cannot be exchanged for cash in part or full and is valid for a single transaction only
Points balance. It will shows in "My Account" when you reach the minimum spend limit to obtain a reward credits.